July 7, 2022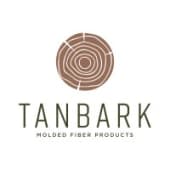 Eaton Peabody represented startup Tanbark in its $1.7 million seed round. Tanbark, which recently completed the Roux Institute's Founder Residency program, manufactures Type 3 molded fiber packaging, which is one of the best replacements for single-use plastic and styrofoam, according to Melissa LaCasse, Tanbark's co-founder and CEO. In addition to its seed round, Tanbark recently won the 2022 LaunchPad business pitch competition and took home the $50,000 first-place prize.
Eaton Peabody professionals Jeff Spaulding and Jen Baroletti represented Tanbark in the financing.
About Eaton Peabody
Eaton Peabody provides practical and cost-efficient guidance to startup and emerging companies and the investors that fund them. For more information, visit Eaton Peabody's Startup and Emerging Companies webpage.