September 13, 2016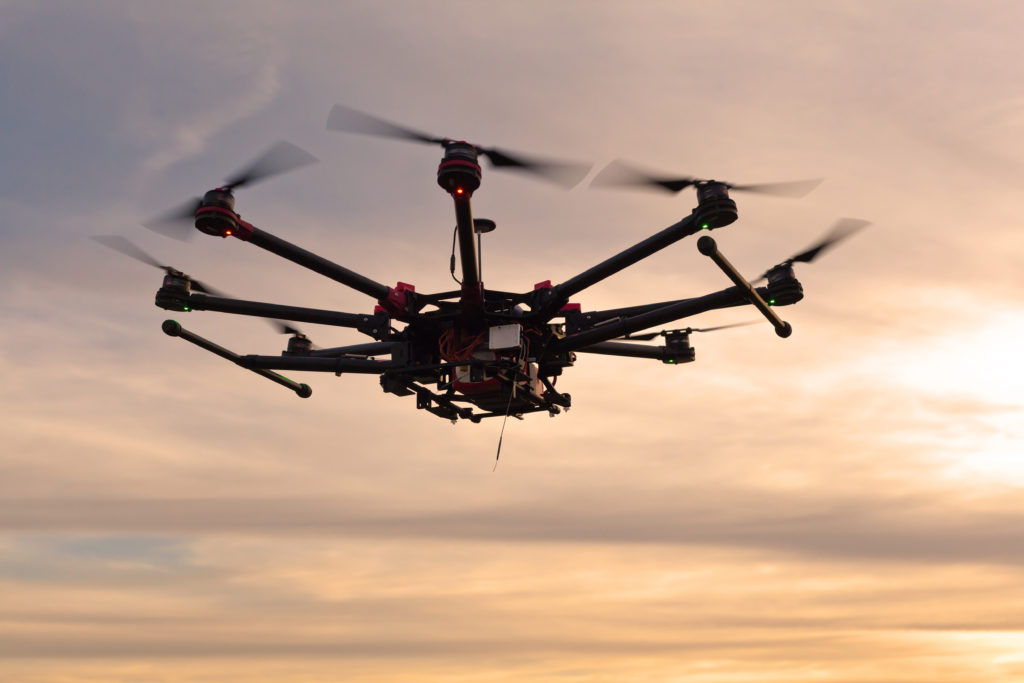 On Aug 29, 2016, the Department of Transportation (DOT) and the Federal Aviation Administration (FAA) announced the coming into force and implementation of the first operational rules for routine non-hobbyist use of small unmanned aircraft systems (UAS or "drones").
The new rule, which is Part 107 of the Federal Aviation Regulations provides the first national, uniform regulations for commercial operation of unmanned aircraft systems under 55 pounds, pursuant to a set of operational and safety requirements.
According to Transportation Secretary Anthony Foxx, "these new rules are the latest step toward transforming aviation and society using new technology in very profound ways". During the announcement of the new rules and in support of Secretary Foxx's sentiments, the FAA Administrator, Michael Huerta added that, "The FAA's role was to set a flexible framework of safety without impeding innovation".
What's new?
Certification Requirements
Under the new rules, drone operators must be certified under the new UAS Operator certification, akin to a driver's license written test. The local Flight Standards District Office (FSDO), Designated Pilot Examiner (DPE), or Certified Flight Instructor (CFI) will be able to endorse applications to take the knowledge test. Applicants who do not hold a current pilot certificate will also need to have their backgrounds vetted by the TSA.
Tests will be administered at FAA approved Airmen Knowledge Testing Centers. Existing certified pilots (under Part 61 of the Federal Aviation Regulations) may take an online training course available on FAASafety.gov to have a remote pilot certification with a small UAS rating added to their existing pilot privileges.
To maintain currency as a remote pilot-in-command of a small UAS under Part 107, there is now a requirement to take a knowledge test every 24 calendar months.
Height Adjustment for Better Safety
Part 107 requires that commercial drone operations remain below 400 feet above ground level. This is an adjustment from 500 feet in the Notice of Proposed Rulemaking (NPRM).
However, a provision in Part 107 allows for commercial drones to operate higher than 400 feet above ground level when operating within 400 feet of a structure. This allows for the operation of drones in areas where manned flight is risky and generally not permitted (close to buildings, towers, or bridges). Such operations for industrial inspection and crisis response have the potential to save lives.
Removal of NOTAM Requirement
Part 107 removes the requirement for commercial operators to file a Notice to Airmen (NOTAM), suggesting that NOTAMs by remote pilots for scalable UAS operations would create clutter during preflight briefing without providing an additional level of security to pilots
Drones as Learning Tools
The new rules will also allow use of Drones for education purposes. Drones are powerful learning tools in STEM education (STEM is a curriculum based on the idea of educating students in four specific disciplines — science, technology, engineering and mathematics — in an interdisciplinary and applied approach).
For instance, Part 107 allows an operator with remote pilot certification to supervise an uncertified remote pilot as long as the supervisor maintains the ability to take immediate control of the drone in the event of a safety hazard. This study of use of drones has the real potential of impacting and transforming traditional means of information and product exchange.
Waivers
For operations not falling within conditions outlined by Part 107, a waiver is required. Examples of operations that may require a waiver include: operations from a moving vehicle, non-daylight operations, operation of multiple UAS, operations near other aircraft, operations directly over non-participating people, minimum visibility and distance from clouds, etc.
The FAA will apply a risk-based and metered approach to granting waivers to Part 107. Details of this process have not yet been provided.
Airspace Authorization
Part 107 now allows users to operate their unmanned aircraft in Class G (uncontrolled) airspace without air traffic control permission. Operations in Class B, C, D and E airspace need air traffic approval. Users must request access to controlled airspace via the electronic portal at www.faa.gov/UAS.
Role of Local Government
Part 107 acknowledges that certain legal aspects concerning UAS are best addressed at state and local levels. The final rule recognizes the authority of states and municipalities to regulate drone take-off and landing, and that there may be other local statutes that apply to a drone operation, for example privacy laws.
Conclusion
One can successfully argue that these new rules are designed to provide much more flexibility to commercial drone operators. This potentially increases opportunities for use and growth of the drone industry.
Part 107 estimates an upper bound of $9 billion in net social benefit from drones over the next five years. By opening American airspace for safe, responsible use of small unmanned aircraft, Part 107 is an exciting milestone encouraging the rapid acceleration of the drone economy.
For more information regarding drones and the new rules, please contact David Austin at
daustin@eatonpeabody.com
Sources and Resources
https://www.faa.gov/uas/media/Part_107_Summary.pdf
https://www.faa.gov/training_testing/testing/media/test_centers.pdf
https://www.faasafety.gov/
https://www.faa.gov/news/press_releases/news_story.cfm?newsId=20734