May 9, 2019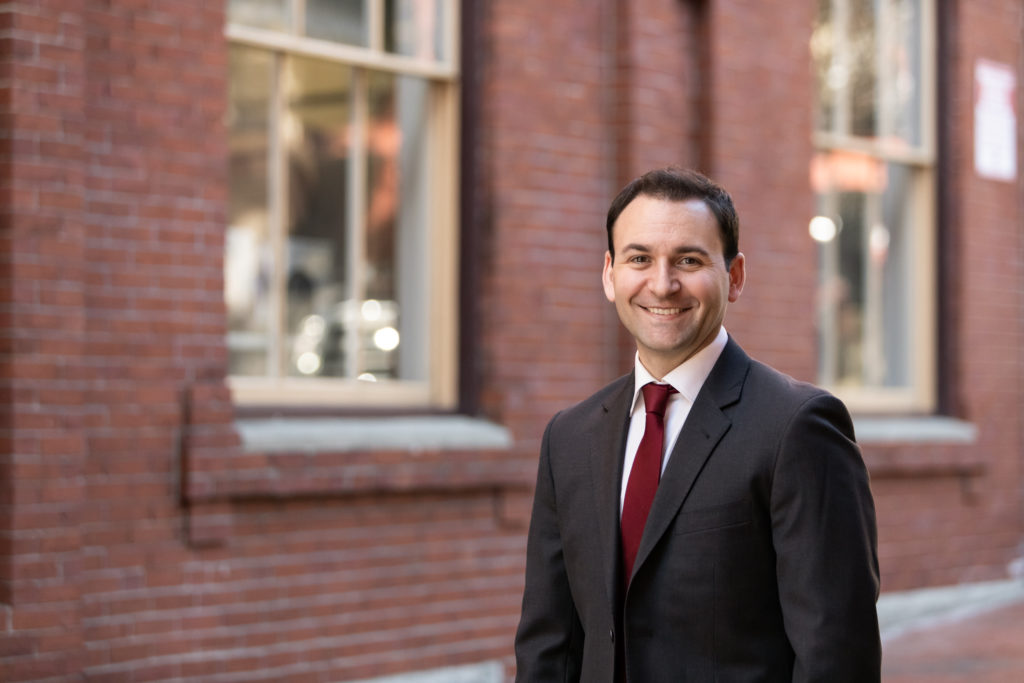 Eaton Peabody is pleased to welcome patent and intellectual property attorney Jeff Joyce to the firm. Jeff will be in the firm's Portland office and will focus on intellectual property law, including patent prosecution and all forms of trademark and copyright matters. Jeff is accompanied by his longtime paralegal, Harry Bee who has served the intellectual property needs of clients for over 25 years. Jeff and Harry join Fred Frawley in Portland, further strengthening Eaton Peabody's intellectual property team.
"We are very pleased that Jeff has joined Eaton Peabody. He brings a wealth of intellectual property law experience and excellent client relationships that will further add to the Firm's strong, statewide practice and our growing team in Portland," said Seth Brewster, the firms' Portland Office Leader. "We continue to strategically strengthen Eaton Peabody with our commitment to look for attorneys that are exceptional in their practice field and dedicated to serving businesses located throughout Maine. Jeff is a great addition to our IP practice and we are excited that he and Harry have selected Eaton Peabody as their new professional home." said Eaton Peabody President, David Austin.
Jeff Joyce commented, "I am excited for the opportunity to join Eaton Peabody with its depth of experienced attorneys and business model that provides unparalleled service for clients."
Prior to joining Eaton Peabody, Jeff was the managing attorney of Bohan Mathers, an intellectual property firm that has secured and defended patents, trademarks, and copyrights for over 30 years.
Jeff's experience includes filing more than 200 patent applications directed towards a variety of technological areas including mechanical devices, electrical devices, software applications, processes and methods, and ornamental designs. The types of applications include provisional patent applications, design patent applications, utility patent applications, and PCT applications. Jeff also works with a network of professionals around the globe and has helped his clients obtain patent protection in numerous foreign countries such as Canada, Australia, China, Brazil and throughout Europe.
Jeff also is the attorney of record on more than 400 trademark applications, and has engaged in dozens of trademark enforcement actions, including trademark opposition and cancellation proceedings.
Prior to entering the legal profession, Jeff spent eight years in the national defense industry as a software engineer and project manager. That experience in conjunction with his time practicing law has given him a unique understanding of the issues surrounding today's businesses, particularly tech-based companies, and he strives to use that experience to best serve his clients.