March 25, 2020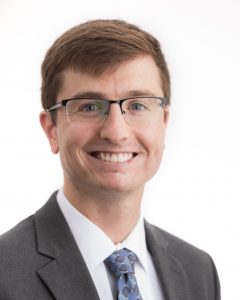 The Maine Volunteer Lawyers Project has announced that Jack Bjorn of Eaton Peabody was a 2020 recipient of the Andrew J. Mead Fellowship for Pro Bono Service. The Fellowship is a unique opportunity for lawyers new to the Maine bar to experience the impact of pro bono service on their professional skills and presence in Maine's legal community. Fellows have access to one year of workshops on the practical application of legal skills, and opportunities to provide legal counsel in a variety of practice areas with the support of experienced attorney mentors. The Fellowship is named after and reflects passion for and dedication to equal access to justice of, Justice Andrew Mead, a member of the Maine Supreme Judicial Court since 2007 and Chair of the Maine Justice Action Group.
About Maine Volunteer Lawyers Project:
The Maine Volunteer Lawyers Project is a legal aid organization that provides free legal information, assistance, and representation to Mainers with low incomes facing civil legal issues.
VLP's legal services are provided entirely by community and attorney volunteers supported and supervised by a small staff.
"Pro Bono lawyers help ensure that every person in Maine has equal access to justice under the law. They provide representation for people who cannot afford it otherwise, especially when it is necessary to protect a vulnerable person's livelihood, health or family. This is part of safeguarding our civil society, which is perhaps a lawyer's most important professional responsibility."