January 1, 2017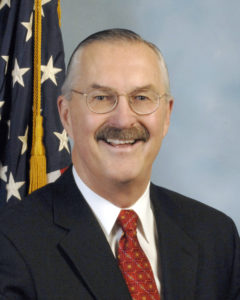 Portland, ME – Eaton Peabody is very pleased to announce today that Ernest J. Babcock, Esq. will join the firm on January 1, 2017 and will be resident in the firm's Portland office. Mr. Babcock comes to Eaton Peabody from the U.S. Federal Bureau Investigation in Washington, D.C., where he has served as Deputy General Counsel for the Investigative and Administrative Law Branch, Deputy Assistant Director, and Privacy and Civil Liberties Officer. Mr. Babcock will practice general civil litigation and will serve as a private mediator.
"From his high level position at the FBI, his time at General Dynamics Corporation as Deputy General Counsel, and as General Counsel for Bath Iron Works, Ernie Babcock has accumulated an impressive resume of legal experience. Eaton Peabody is the lucky recipient of Ernie's desire to return to Maine." Stated David Austin, President of Eaton Peabody.
As a Maine trial lawyer, Mr. Babcock tried over 100 cases in Maine, New Hampshire and Massachusetts. As General Counsel of Bath Iron Works and Deputy General Counsel of General Dynamics Corporation he was in the position of the client and developed a deep understanding of what clients expect and need from their outside counsel.
"I am returning to Maine to leverage my experience to provide excellent and efficient legal services to Maine clients. In addition I would like to assist other Maine lawyers to resolve their clients' conflicts by bringing my judgment to mediate disputes." stated Mr. Babcock. "The best place for me to attain those goals is Eaton Peabody. Its lawyers practice law with integrity and legal expertise. Their professional goals align well with my own. They understand clients' needs and deliver quality legal services, efficiently, effectively and economically."