January 6, 2016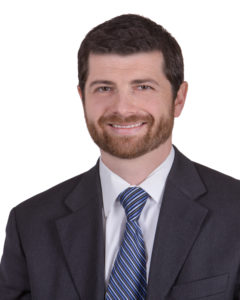 ELLSWORTH, MAINE – Eaton Peabody is pleased to welcome attorney Michael Tadenev to the firm. Michael will be resident in the firm's Ellsworth office and will be concentrating his practice in real estate law, business counseling, and estate planning.
David M. Austin, President and Managing Partner of the firm commented that, "We are very pleased to have Michael join Eaton Peabody. He will be a tremendous asset to the firm and to our clients. Michael will work closely with Nat Fenton, Esq., who also recently joined the firm and has a very busy real estate, general business and estate planning practice." Austin added that, "the firm believes Michael will be an excellent fit, both professionally and personally for our firm."
"As someone who has put down roots on Mount Desert Island, I am thrilled to have the opportunity to join Nat Fenton and the other highly respected attorneys at Eaton Peabody in serving my local community," stated Michael Tadenev.
Prior to joining Eaton Peabody in 2016, Michael spent nearly a decade representing businesses and insurance companies in a broad range of civil matters. Michael has significant experience in labor and employment law, including workers' compensation law, having practiced extensively before the Maine Workers' Compensation Board, the Board's Appellate Division, and, on several occasions, the Maine Supreme Judicial Court.
Michael received his law degree from George Washington University and his bachelor's degree from Williams College.