February 10, 2016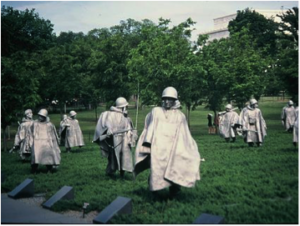 I wrote previously about sculptor Frank Gaylord whose evocative work The Column, captured in a photograph taken after a snowstorm, was reproduced without his permission on a stamp issued by the U.S. Postal Service. Gaylord sued for infringement and won after the court rejected the Post Office's fair use defense.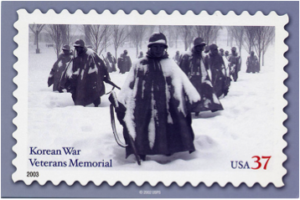 The case came back to the appeals court when the parties could not agree on the amount of damages to be awarded to Gaylord, and specifically the amount owed as a result of sales of the stamps to collectors. The trial court had determined that a 10% per-unit royalty was appropriate and the Postal Service had received $5.4 million in "almost pure profit" from sales to collectors of stamps that were never used to send mail, resulting in an award of $540,000 to Gaylord. The Postal Service appealed.
The appeals court upheld the lower court's analysis of the "reasonable license on which a willing buyer and a willing seller would have agreed for the use taken by the infringer." "Mathematical exactness" is not required: just a reasonable approximation under the circumstances of the case. Gaylord introduced evidence that he had licensed other derivative works based on The Column, such as T-shirts, miniature replicas, and other collectibles, on a per-unit royalty basis. Noting the distinctive power of the Gaylord work as the only nationally recognized Korean War memorial, the court held that a per-unit royalty was a reasonable and justifiable method and the split was a "good economic deal" for the Postal Service which kept 90% of the revenues.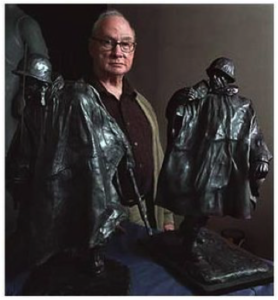 The sculptor is pictured with small models of the soldiers he created for the Korean War Memorial. The soldiers on the National Mall are actually over 7' tall.
Check out the IP@EP Blog for more Intellectual Property Articles – IP@EP